Music Quiz & Buffet Evening – Supporting Caring For Life
Join us for a fun evening, raising money for a great cause!
BGBC are hosting a Music Quiz & Buffet on Saturday 5th October, from 6pm.
Expect a tuneful quiz, accompanied by some great food – we'll be having pizza, with a salad bar & some yummy desserts!
All proceeds from the night go straight to Caring For Life, a fantastic charity committed to sharing the love of Jesus with hurting and vulnerable people. We'll share a little about the charity on the night, but in the meantime you can find out more about them on the Caring For Life website.
We'll also have a selection of their amazing produce for sale on the night – so come prepared!
Take time out to make a difference
The cost for the evening is £10/head, payable on the night. Be sure to book in advance by contacting Sue on [email protected].
If you'd like to print off a poster/flyer to help promote the event, you can download one by right clicking on the links below and selecting 'Save Target As' (or 'Download File' on a Mac):
BGBC Caring for life poster – PDF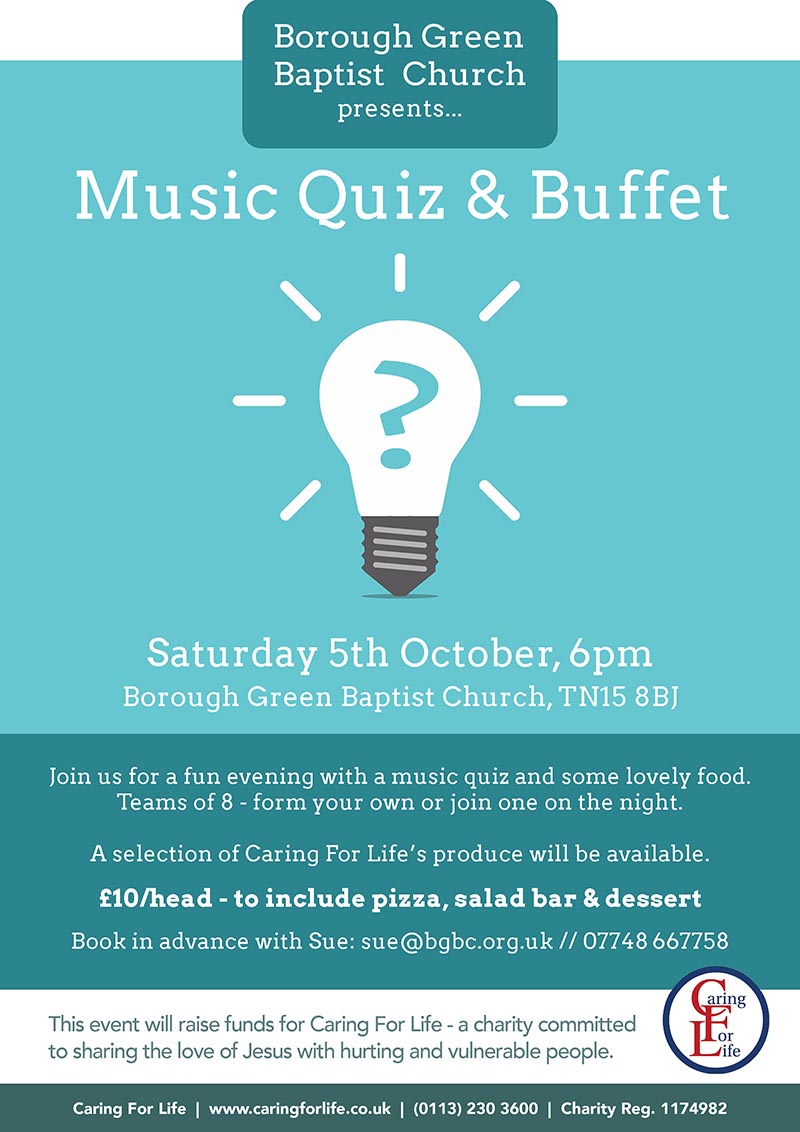 What's On
Find out more about our weekly events & activities.
What We Believe
Find out more about what we believe as a church.